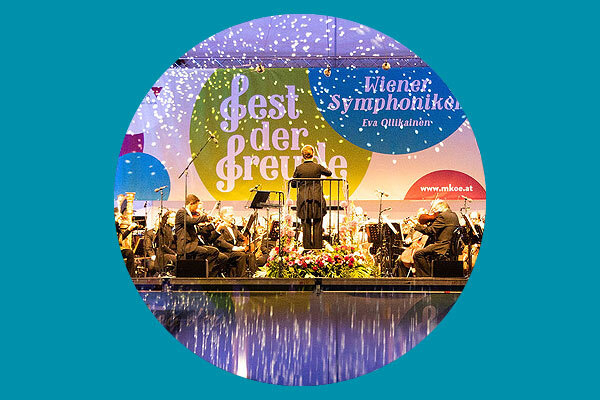 May 8, 2022 marks the 77th anniversary of the unconditional surrender of the German Wehrmacht and the end of World War II. On the occasion of the return of the liberation from the National Socialist reign of terror, the Mauthausen Committee Austria (MKÖ) organizes for the tenth time the Festival of Joy on May 8, 2022 at 7:30 pm. The victims and the resisters will be honored on May 8 at the symbolic Heldenplatz, the liberators celebrated. In 2022, the Festival of Joy is dedicated to the thematic focus "Political Resistance".
The highlight of the Festival of Joy will be the speech of the well-known contemporary witness Erika Freeman. The ceremony will begin with the words of Federal President Dr. Alexander Van der Bellen and the welcoming speech by MKÖ Chairman Willi Mernyi. Musically, the celebration of joy will feature contributions from the Vienna Symphony Orchestra under the direction of conductor Lahav Shani and soprano Chen Reiss. The international music program with Konstantin Wecker will be postponed to 2023 due to illness.
On the thematic focus "Political Resistance", a short film will be shown with youth organizations, the Jewish Community, the Mauthausen Committee Austria, the Documentation Center of Austrian Resistance and the Memorial Service Association. Before May 8, there will be a mediation offer on the Liberation Day, the history of Vienna's Heldenplatz and the Festival of Joy.