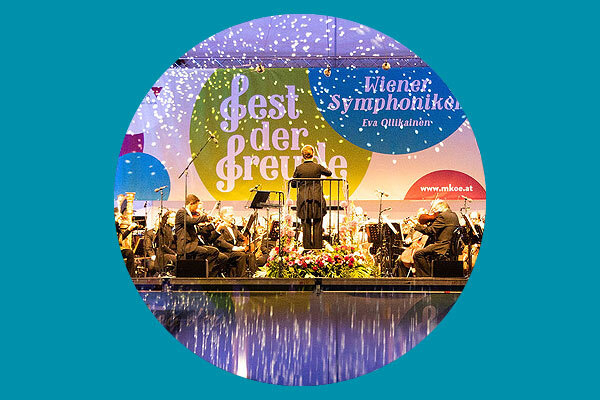 8 May 2023 was the 78th anniversary of the unconditional surrender of the German Wehrmacht. On this day, already for the eleventh time, Mauthausen Committee Austria (MKÖ) is organised the Festival of Joy to commemorate the victims and to celebrate the liberation from the NS reign of terror. The 2023 Festival of Joy took place on 8 May 2023 at 7:30 pm at Vienna Heldenplatz. Once again this year, the Festival of Joy was streamed internationally and with English subtitles on the online platforms of Mauthausen Committee Austria and broadcasted throughout Austria by ORF III. In 2023, the theme of the Festival of Joy was "Civil Courage".
A speech by contemporary witness Anna Hackl was the highlight of this year's Festival of Joy. In the Nazi era, Anna Hackl and her family saved two people's lives at great danger to themselves during the "Mühlviertler Manhunt"; they hid two prisoners of the concentration camp at their home. To this day, Anna Hackl practises civil courage.
As the musical programme for 2022 with Konstantin Wecker, was postponed to 2023, there was an international musical programme for the first time in 2023. The Vienna Symphony Orchestra and Konstantin Wecker as well as Mark Mast played at this year's Festival of Joy. Once again this year, actress Katharina Stemberger moderated the Festival of Joy, which concluded with a festive performance of "Ode to Joy" by Ludwig van Beethoven.