Contemporary witness Erika Kosnar
Erika Kosnar was born in 1932 into a Jewish working-class family as the child of an unskilled worker and a seamstress in Vienna.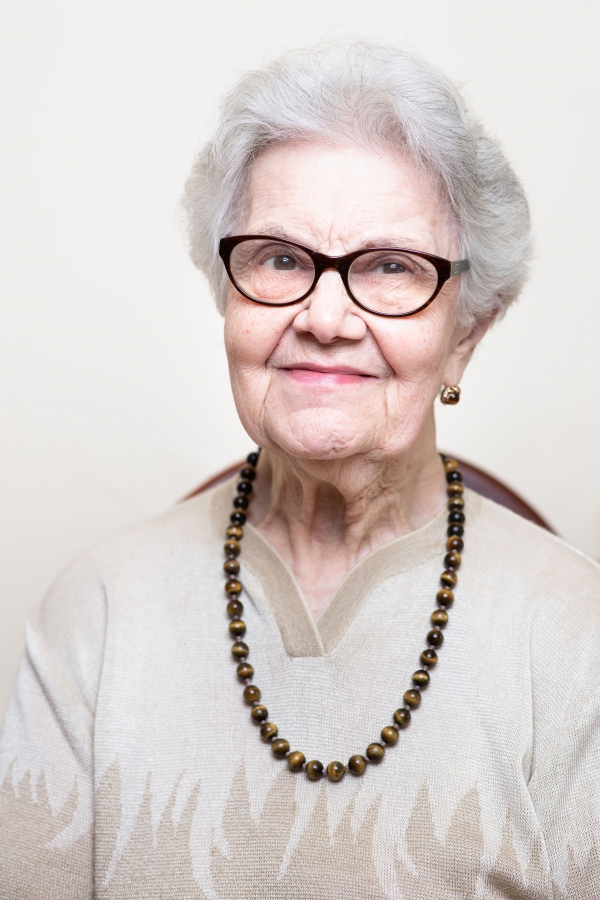 Money was always tight in the family. Her mother had converted to Judaism out of love, but was able to keep the conversion secret from the Nazis. Erika Kosnar spent her childhood in Vienna, where she also went to school. Her father worked for the company Imperial Feigenkaffee before 1938. He was able to live out his love of mathematics while working as a savings bank cashier. For Erika he was her rock in the surf. She experienced the day of the "Anschluss" (annexation) in March 1938 with her father. "Papa came home and collapsed in the armchair next to the door. He spoke only the words 'Now it's all over. Now it's all over.'" We had no idea then how bad things would really get.
When Erika started school in 1938, she continued to attend normal lessons for the time being. But only in 1941 the diligent and successful student had to leave the school. "At the beginning of the 4th grade suddenly our class teacher, Mrs. Marion Binder, walked in; she was a dedicated Nazi. We had to stand up and greet Hitler; then we were allowed to sit down. And then she called me and said, "You are not worthy to go to school with Aryan children." As Erika left the school, the headmaster comforted her. "Erika, don't cry, it will pass," he told her.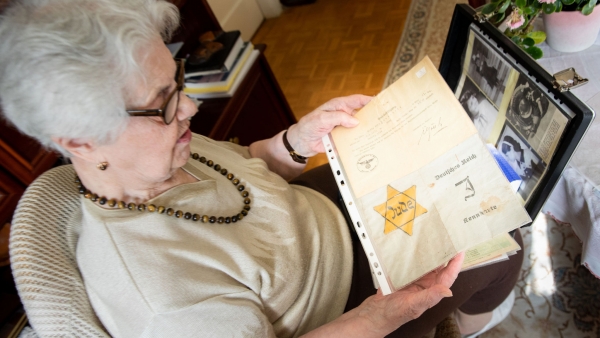 Erika spent the rest of her school years in a "mixed race school". There were no teachers there, but mainly former businesspeople. Again and again there was harassment by the SA (Nazi paramilitary wing). Despite the difficult conditions, Kosnar remembers, "The teachers really tried to teach us something."
Again and again the family was in great danger. "In 1941, at the beginning of the Russian campaign, my father, who was also interested in history, and he thought that Adolf Hitler would fail just as Napoleon did. A jealous person heard that and denounced my father." A summons to the notorious Gestapo headquarters on Morzinplatz followed. But this turned out to be harmless, as was a house search by an SS man who wanted to confiscate jewelry. "It has always been the custom in Jewish families to give their wives a piece of jewellery on any occasion. Why? It's the lightest escape baggage. What you have in your head and what jewelry you have, are the easiest to flee with," Kosnar remembers.
From time to time the mother tried to get her daughter out of the line of fire and took her to an old farmer's wife in northern Austria. At this time, because of the bombing, children from Germany were already being brought to the farmers in Austria. Among the many children, little Erika Kosnar did not particularly stand out.
At the same time, her mother also went to the country to secure provisions for the family. Sometimes Erika was also there when the mother went back to the farmers to forage. "The only way to make ends meet was for the mother to go to the country to do some foraging. And she sewed for the farmer's wives and got food for her work, or she had something to swap, or the farmer's wives told her the next time to bring them this and that, which she did.
These trips were facilitated by the fake ID of Erika's mother. The mother had "re-aryanized" herself, as it was called in the family. As a converted Jewish woman, she was able to use her old baptismal certificate for this. This was prepared in a special way. Thus the new certificate suddenly looked old, fragile and as though it had been used for many years. And also the back seemed to be empty again. "On the back was the note that she had converted to the Jewish faith. In the jewish community, everything was put away in time, and so the Nazis did not know. That's why we always said: "Mom has re-aryanized. Now she had a normal passport."
Good acting skills, luck and a certain audacity brought the two of them again and again through risky situations, for example, during checks by the military and police. "My mother must keep a whole regiment of guardian angels busy. She always got through."
Erika describes a situation when she was traveling with her mother during the apricot season in Krems. Suddenly a policeman approached her. But the mother said calmly and so loudly that the gendarme heard it too: "Well, let him come." When the policeman asked whether she had apricots. She kindly handed him the luggage, suitcase and bag, and said "Not a single one". "There was no apricot in it anyway, but everything inside was forbidden. There was one thing in particular, a kilo of poppy seeds. Poppy seeds were punishable by death because the poppy seed oil was used in the aircraft industry. After my mother so generously showed him her baggage, he was satisfied, and he turned around and marched away. And once again we came to Vienna scot-free."
Shortly before the end of the war, both parents were still injured by a cluster bomb, but received medical treatment in time. Erika Kosnar experienced the end of the war in the yard of her apartment in Vienna. "I was standing in the middle of the courtyard. Suddenly the remaining bells started ringing and from the window upstairs a woman screamed down: 'We have peace'. I still catch my breath thinking about it."
After the war she met her husband, had children, grandchildren and finally great-grandchildren. She worked as a secretary and lives in Vienna even today. Even after 1945, she continued to experience anti-Semitism and agitation against Jews.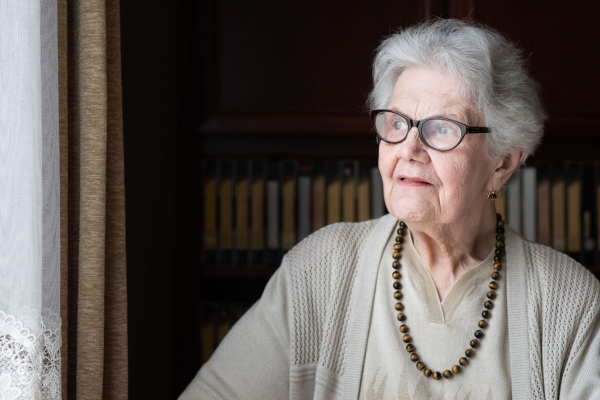 For decades Erika Kosnar did not speak publicly about her experiences. In 1988 she was contacted by a historian and began to deal with her memories.
Since the year 2000 she has been speaking at events, especially in schools. When she meets pupils, it is important for her to talk to them at eye level and with a good dose of humor. At the same time, she is still well informed about the political situation and stands up for civil courage and humanity. Solidarity in the small situations of everyday life is also important to her. "Often only the first person has to dare," she says. Erika Kosnar tells the story she experienced on a tram ride: "There was a lady standing inside, with the badge and determined that the Jewish trash should get off. But something happened that was relatively rare at the time. There was a worker in there and he said, leave the child alone, the child has nothing to do with it. And after he dared to do so, the others stood at his side and the lady could only get off at the next station. Well, something like that happened too and that's something I like to talk about with the students. I call it civil courage."
Sources (German)