Wladigeroff Brothers & Violinist Alexander Nantschev
Twins Alexander and Konstantin Wladigeroff have been enhancing Vienna's jazz and ethno-scene for over 20 years.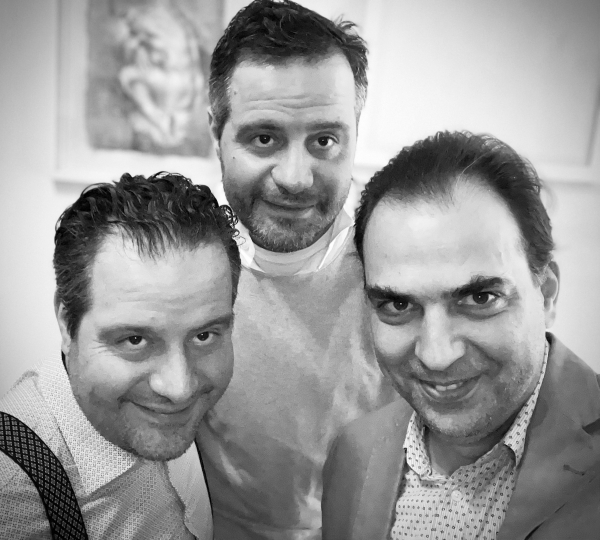 They were also part of the Vienna Festival. They have had several guest performances as instrumentalists on stage of the Vienna Burgtheater. This has made for projects that transcend genres, combining elements from classical music, jazz, world music and Bulgarian folk music, which are interpreted with lots of curiosity and enthusiasm. The two also perform regularly with Vienna born and raised violinist Alexander Natntschev. As a trio, the twins and Alexander Nantschev have arranged a piece of music for the group of victims of the Roma and Sinti at this year's Festival of Joy.
The twins Alexander and Konstantin Wladigeroff work with elements from jazz, classical music and ethno music. There are clear references to the Balkans and the Orient in their music, which are conjoined to ever new mixtures. Their family of musicians and artists has impacted Alexander and Konstantin Wladigeroff from their earliest childhood on. Born in Sofia, Bulgaria, in 1978, the Wladigeroff twins are third-generation musicians and are thus continuing their family's tradition. While always remaining connected to said tradition, the brothers also consciously seek new forms of expression and combine these with the diversity of inspirations of the present.
Vienna born and raised violinist Alexander Nantschev works across the board with different styles of music from baroque to contemporary music. He is founder of the music and dance ensemble FeinSinn, and as a composer, performer, director and video artists, he had numerous international performances with the group. He is currently working on his new album, which will be released by his own label, Crystalhorizon Records. The record will include his own compositions, but also those of Milcho Leviev, Olivier Messiaen, Diego Collatti, and Antonin Dvorak. His debute album, "Recital", included rare compositions by Friedrich Nietzsche, Petar Christoskov, and Georgi Zlativ-Cherkin.